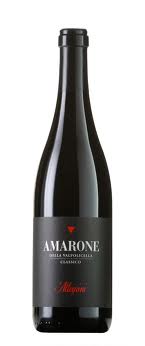 Two Amarone wines will represent Veneto wines in the U.S.:
Amarone Allegrini and Mazzano Amarone 2003 by Masi winery, got both more than 90 points from the experts of Wine Spectator's at the Critic's Choice Grand Tasting part of the New York Wine Experience event.
In the competition participated 250 producer selected among the best in the world.
Italian wineries were 41, half of which from Tuscany, 6 from the north eastern wine producing regions.
Amarone Tours regularly organizes escorted wine tasting tours in Valpolicella at Allegrini and Masi-Serego Alighieri wineries.